If you want to read the previous posts about some of the others I met, read, and fell in love with this year, you can check out part 1, part 2, part 3, part 4, and my review of Gilead. 
Time to close out this series on new favorite books I encountered for the first time this year! These aren't books that were published in 2014, but ones I read for the first time in 2014.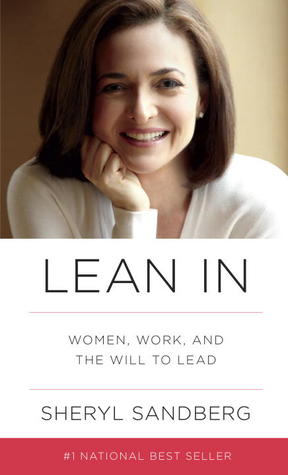 Lean In by Sheryl Sandberg
I power read this book in one night when I needed encouragement to quit my job so I could attend DPI. Sandberg's book is encouragement and wisdom for how women can succeed in the workplace as it currently is while still striving to make larger changes to the overall work culture in the US. She addresses the concerns of modern women with humor and practicality. Feminists, this is one to read, debate, and steal bits of wisdom from.
I don't know quite how appropriate it is to describe a book as breathtaking, but that's how I feel about this one. I came to it at the suggestion of my fantastic friend Erin without knowing much about it. I stopped reading the borrowed copy halfway through because my compulsion to highlight some of the passages was too great for me to resist.
It's a story of how people from diverse walks of life are drawn together by the mystery of a book published after WWII (called The History of Love). It's a story of loneliness, loss, and growing up. It digs deep into your heart and leaves a small, empty cavern as you read it. For people who are lonely, in love, longing for the past or for a different future, or for anyone who knows the captivating power of a wonderful story.
Another suggestion from Erin. Now, I need to make a confession that I know will discredit my standing as a book lover to many readers. But I really did not enjoy The Great Gatsby. I read it on my own in Junior High after so many people gushed about its beauty and power. I was 13, I was eager, I was bored. It's on my list to re-read in 2015 to see if my opinion has changed, but ten or so years after that first reading, I still find myself disappointed whenever I think of my unmet expectations for Gatsby.  But hooray for this year: Rules of Civility (set a decade later in the late 30s) was everything younger me anticipated and hoped for in Gatsby: an outsider enamored by wealth and society, complicated love stories, disillusionment, mysterious strangers, lots of angst and glamour.
Katey Kontent is a working girl trying to make it in Manhattan when a chance encounter sends her on a yearlong journey into the midst of New York society elites. Slightly anachronistic (though I read it as intentional), I felt caught up in Katey's fascination and disillusion with the entire era. It's art deco, jazz, Manhattan in the 30s pegged down perfectly in words. It's both light and effortless without being silly or weightless.
Sweet Tooth is set in the first few years of the 1970s during the Cold War. The protagonist, Serena, lands a job at M15 after she graduates with a math degree from Cambridge. Because of a former relationship with an older man, she is given a job as a spy. From there the twists and turns are typical of a spy thriller, with a nutty cast of characters and the typical Ian McEwan realization that perception is flawed and no one can really be trusted.
The pacing is wonderful. McEwan is also one of my favorite authors when it comes to authentic characterization. He has a particular knack for nailing down the way people (in particular children and young adults) think about their lives. It also ended exceptionally well, which left me feeling completely satisfied.
Thus concludes the best reads of 2014! What was the absolute best book you read this year? Or, if you are like me, narrow it down to the top 7. Let me know in the comments!