Once at a social mixer, I was asked what I most wanted in ten years. Without hesitation I said that I wanted enough shelves for my books. It's been 4 years since then and I'm still far from my goal. Beyond our three overflowing bookshelves, we have books stacked on most spare surfaces in our apartment. I spend my lunch breaks scrolling through pictures of bookshelves. Is ample custom shelving and a ladder in my home too much to ask?
But until that day is a reality, I have to be wise for shelf space and my wallet about what books I buy and what books I borrow. I hate when I spend $15 or $30 on a new title that is only subpar, one that I know won't stay on my shelves forever. To be a book that earns a long shelf life, it needs to:
be something I'll re-read or regularly reference
be so compelling I will recommend and loan out repeatedly
be so beautiful its contents are irrelevant, or a gift with sentimental value
For those of you who share a similar problem with storage space, I've got you covered with two reviews of works I've recently read.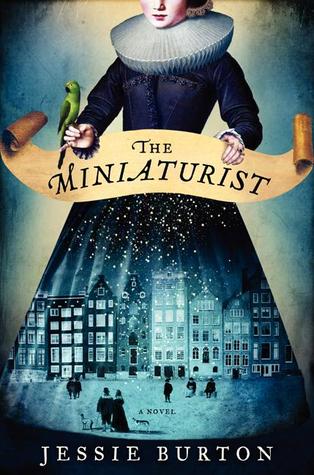 The Miniaturist by Jessie Burton
One autumn in 1600s Amsterdam, eighteen year old Nella shows up on the doorstep of her new, wealthy husband, Johannes. Despite her husband's wealth and status, there is something off-putting about the entire situation. To compensate for his bizarre behavior and controlling sister, Johannes gives his wife a cabinet sized replica of their home. Nella hires a miniaturist to furnish the house for her. But the items the miniaturist sends reveal bizarre secrets about the house and its inhabitants.
This premise was so intriguing to me. Like many little girls, I loved miniatures. I liked the idea of a childhood love mixing with adult literature. But as much as I loved the ideas of this book, I found it wanting in the end. Many of the events that were meant to be intriguing felt completely bizarre and unmotivated, even after I understood what was going on. Much of what was supposed to be mystery was obvious from early on in the book, making the big reveal fall flat. The pieces that compelled me to finish the book were never solved in a satisfactory way, and I didn't care for any of the characters. Such high hopes for this book…oh well.
Verdict? 0/3. Save the shelf space and your valuable reading time for something else.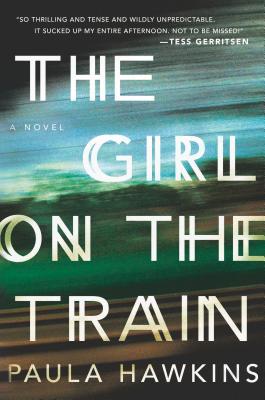 The Girl on the Train by Paula Hawkins ♦
So many reviews called this book the newest Gone Girl. I loved Gone Girl when I read it a year and a half ago. For me, the story was chilling and fascinating. I passed it around to multiple people in anticipation of hearing their response. This book, if it even came close to the same sort of thrills, seemed right up my alley.
It was fine. I figured it out about 1/3 of the way through and kept waiting for the big twist because I thought, "Surely that wasn't it?" But, alas, it was. Not a bad book, just not one I'm over the moon about. It's well written, and had enough twists and turns to keep me up late into the night reading. But it's not one I'll ever revisit nor will I sing its praises from the rooftops. It doesn't hold up to the Gone Girl and Hitchcock references that are being tossed around.
Verdict? 0/3. Put your name on the waiting list at your library or borrow it from a friend.  Worth the read and the wait.
What's your criteria for when you buy books or when you borrow? Or do you prefer to let books pile up around you until they look like bricked walls?