Whether you are single, in a relationship, happily married, an avid hater of V-day, a classic romantic, an advocate of Gal-entine's Day, or indifferent, I think we all can agree that any excuse to receive and give book related gifts is something to celebrate. Looking for a way to take things to the next level with that cutie you keep running into at the library or your local bookstore? Look no further. And hey, if you are single or aren't with someone that gives good gifts, I give you full permission to treat yo self to something on this list because you are wonderful, I'm sure, and fully capable of a little shelf indulgence.


Also, none of these ideas violate any "No Book Buying" rules you might have foolishly set for yourself this year.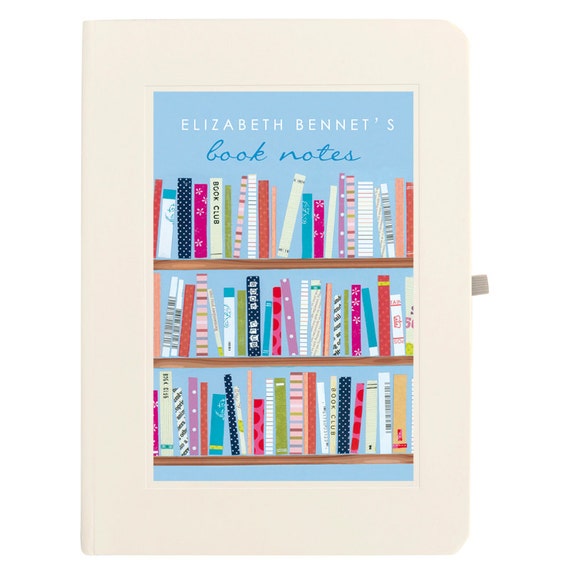 Reading Journal or Custom Reading Journal 
Great for anyone that loves tracking their yearly reading. The first is full of specific pages for tracking everything about each book, as well as reading trees to track how one book influenced reading another book, literary face-offs, book awards, and records for borrowing and lending books. It's also a great gift for male and female bookworms. The second has none of these features, just lined pages, but the custom cover isn't shabby.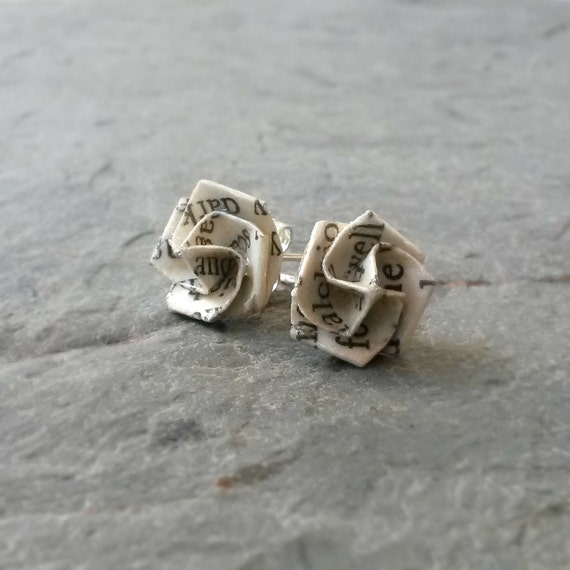 Literary Origami Rose Earrings 
Skip the real roses this Valentine's Day and go with ones that will last — earrings made from recycled book pages.
Grammar Mug or Mr. Darcy/Elizabeth Bennet Happily Ever After Mug
Though book lovers seem to be decently divided on whether coffee or tea is the best pairing, it is a truth universally acknowledged that a hot beverage is the perfect companion to a good book. The first is a good playful gift for the significant other that is always correcting your use of "literally". There are several other grammatically correct mugs if you prefer to pick another common correction. The Happily Ever After mugs come in many options as well. But why wouldn't you go with Pride and Prejudice? Words of wisdom: If you are dating someone who prefers the Jane Eyre mug as a symbolic gesture of romance, dump them.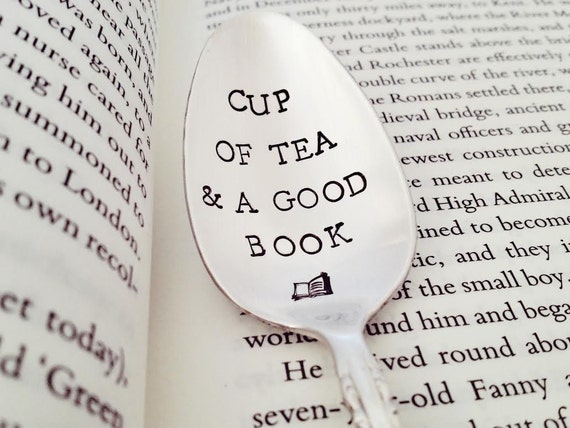 Custom Stamped Vintage Spoon
There are many options for this etsy buy as well. Browse away for something perfect for your tea or coffee loving gal. I can't decide if I think this whole vintage stamped spoon thing is lovely or absurd. It vaguely reminds me of Shades of Grey, which adds a level of ridiculousness I can't quite shake. But still, it's unique.

Personalized Library Print
Each date and event in your relationship can be customized on this print. My husband did something similar to this when he proposed and it was perfect. I'm planning an incredibly sappy blog about the literary pieces of our romance later this week. Stay tune.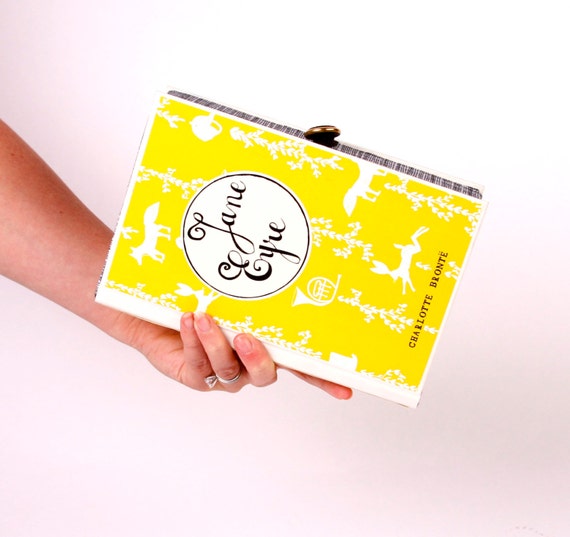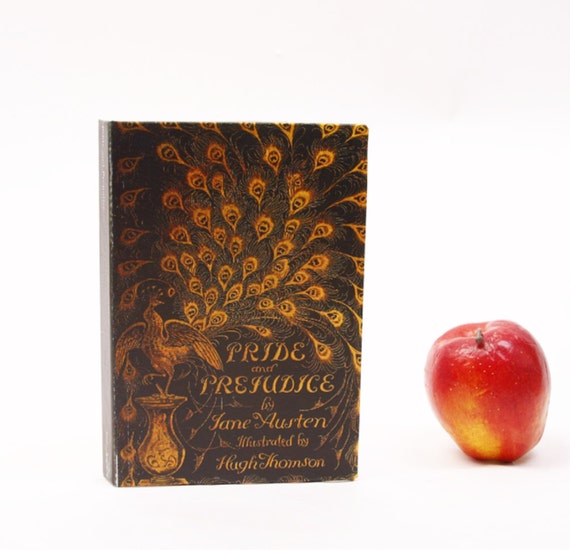 Book Clutch, Romantic Book Cover or Favorite Book Cover for iPad, Kindle, or Nook
The tablet covers and the clutches come in MANY different titles. You can pick one you find romantic or show how much you pay attention by getting one in their favorite book. I love the idea that they can then always have their favorite book with them. I toyed with getting the Harry Potter Nook cover for myself so that it would always appear like I was reading HP. I also love the BookBook covers. I have one for my iPad from my brother-in-law and I don't grow tired of it.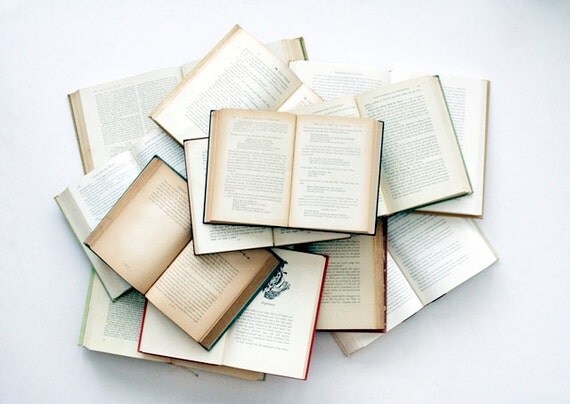 Vintage Book of the Month Subscription
Every month they curate vintage editions of books to send out. It's great for those who like to decorate with books or just love the beauty of classics. I wouldn't recommend this unless you are sure the relationship is good for the long haul. It would be awkward for them to continue receiving books from you months after the breakup. Just saying.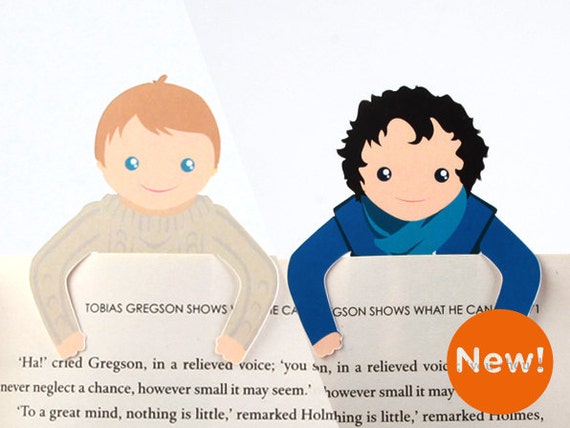 In case you couldn't tell, these bookmarks are Watson and Sherlock from the BBC version. Is it strange that I want to give one and keep one as some sort of strange bookish twist on the BFF necklaces? They also carry most of the Doctors. This is a better Gal-entine's gift or gift for a male fan of the show, as I wouldn't recommend that men openly invite frequent comparison between themselves and ol Benedict Cumberbatch unless they are very confident.
Another suggestion for those of you wanting something even more personal: look through your significant others Goodreads to-read shelf or Amazon wish list and buy them several of the titles on their list. A friend recently told me someone did that for her birthday and I was incredibly jealous.
That's all I've got! Keep me posted on any gifts you get or receive this Valentine's Day. And for all you single gals and guys out there, don't forget that this 'holiday' is a perfect reason to